If you are planning to visit Saint Nicholas Church for the first time, we want to make you feel welcome – even before you worship with us! To do this, we have listed some frequently asked questions and their answers below. We hope these help you, and we look forward to worshiping with you soon!
Where is the church?
Saint Nicholas Church is located at the intersection of Wichita Trail and Skillern Road which is west of FM2499 and south of FM1171. Here's an online map.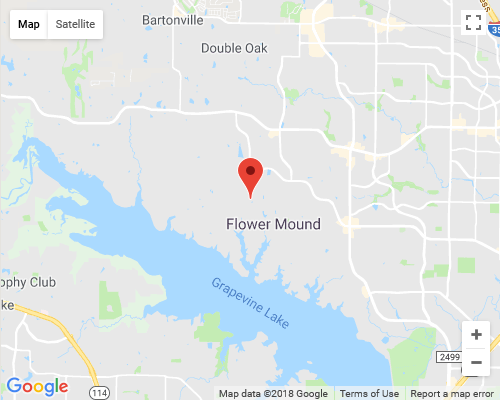 Dress comfortably. While some people dress up, most wear casual and comfortable clothes on Sunday mornings. Our Bible study, study group classes, and small groups are always casual. Don't worry about what you wear, just come and experience the difference. 
When do I need to arrive for Sunday Services?
Our regular Sunday services are scheduled to begin at 8:30 a.m. and 11:00 a.m. One idea we have found helpful is to plan to arrive 10 to 15 minutes prior to the start of worship. This will give you time to learn about St. Nicks from our Greeters and see some of our 17 acre campus before the service. In addition, there are FaithWeaver Sunday morning classes for all ages at 10:00 a.m. and no sign up is required to attend!
Nursery for children 3 years of age and under is available during the 8:30 a.m. and 11:00 a.m. services. The nursery is located off the church lobby.
Sunday School (Godly Play) classes are conducted in our Sunday School building adjacent to the church for those 3 and older. Class begins at 10:00. Find out more by visiting our Children's Ministries online.
Explore The Word is offered for our Jr. High (grades 6-8) and Sr. High (grades 9-12) students at 10 a.m. on Sundays in Allen Hall. Information about our programs for Junior High and Senior High age youth can be found on our St Nick's Youth webpage.
Parking is in front and in the rear of the church. Our Parking Lot Greeters will direct you to a place to park.
Who can answer my additional questions?
Call the church office at 972-318-7070, and our Church Administrator, Dide, will be glad to answer any questions you may have and/or direct you to the best person for help find an answer. For all of our contact information and an online form, just click here.
Our online events calendar is another source of information about what goes on at St. Nicholas. If you find an event that interests you, just place your cursor over the event and click on it. A screen will be displayed giving you information about the event and a contact to call if you need any further information.
Sunday Services
Holy Communion, Inside (no music, wearing masks)
8:30 AM
Holy Communion, Inside & Streamed On Facebook
11:00 AM
Saturdays
Hosts At Home (bread for Communion)
5 - 6 P.M., pick up in your car in the main parking lot
FAX OUR OFFICE
+1 972 318-7045
Address
Saint Nicholas Church
4800 Wichita Trail Flower Mound, TX 75022